A solid plan that allows you to recover from a catastrophe is one of the most valuable investments you can make for your organization.
Recent studies have shown that just under 50% of all businesses that suffer from a major disaster without a viable recovery plan in place never reopen for business.
Disasters come in all forms. In south Florida it may be the hurricane season. Elsewhere, there are tornadoes, blizzards, and floods, and everywhere there is always the possibility of fire or a major power outage. Disaster recovery plans are like health insurance. We hope you never have to use it. But hope will not protect your critical business data if and when the big one happens.
What will help is the SIS disaster recovery service, designed to allow all of your business functions to recover fully with the utmost urgency.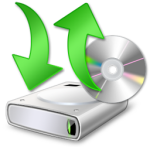 The SIS IT team will periodically audit and test those
plans in order to keep up with your evolving needs.Some of our suggestions are as simple and effective as:
Keep your entire network online in case of a power outage.
Use a back-up system and a redundant back-up system to restore lost files.
Establish a "hot site" where you can continue business as usual.
But there is so much more that needs to be put in place in order to protect your business.